Create, manage and promote your
online and offline events.
A conference for 200 people? Or a concert for 20,000? Every event is different. So our easy-to-use tools, reliable technology and stellar support makes everything simple – from selling tickets to checking people in.
Professional event pages
Create a professional, seamless experience for your attendees at every stage of your online or in-person event.
Sell tickets, anywhere
Our best-in-class event ticketing software provides all the tools event creators need to sell tickets online.
Optimized checkout flow
An optimized checkout design to raise sales and data collection. Works great in all the devices.
Professional event pages
Easily create an engaging experience that will help you sell tickets for your events.
Customize your event page with brand colors and logo, make it unique and consistent with your organization branding
Events will be hosted on your workspace public profile at yourname.uidu.org
Get started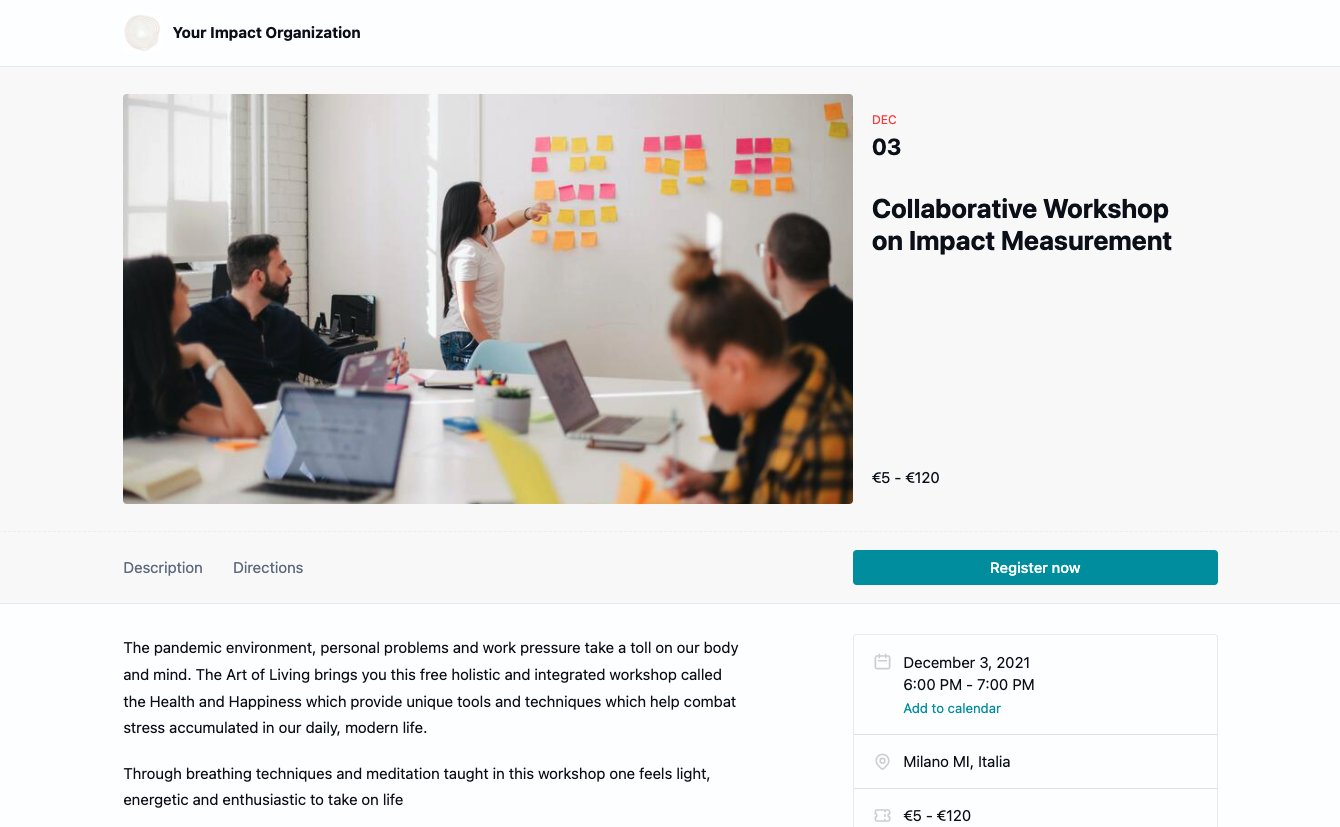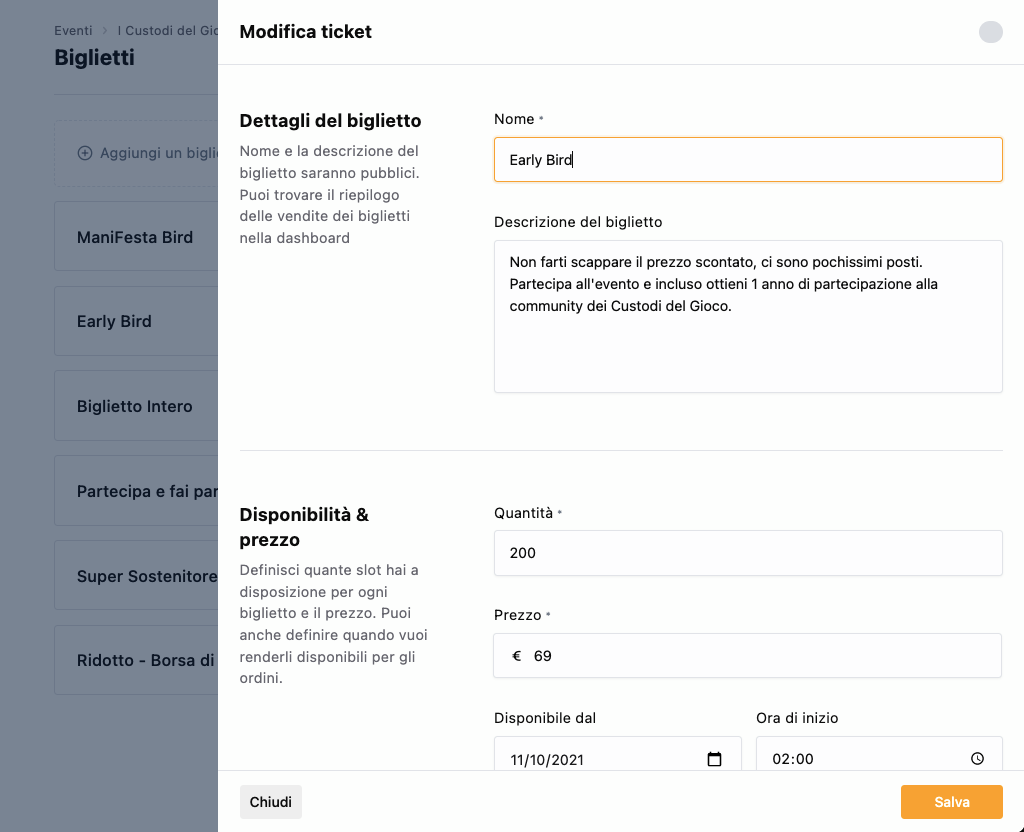 Sell tickets, anywhere
You can create all the ticket kinds you ever wanted, decide when they are visible online, their price (you can use free tickets as well) and availability.
More options, better conversion, greater impact.
Get started
Optimized checkout flow
We designed our checkout flow from scratch, optimized for mobile usage, to give your users a great experience, and to maximize the data you can collect from this.
We partnered with Stripe to provide you a seamless experience to receive payments, send receipts and even handle refunds.
Get started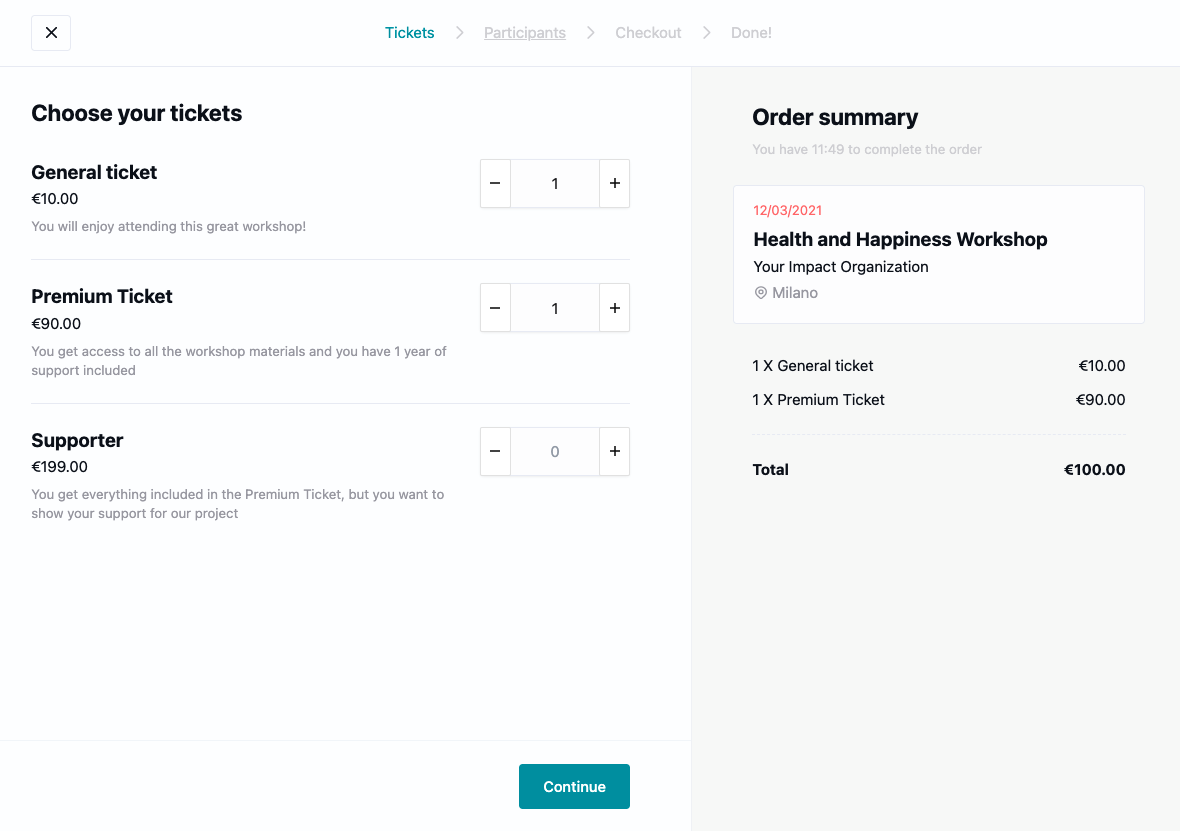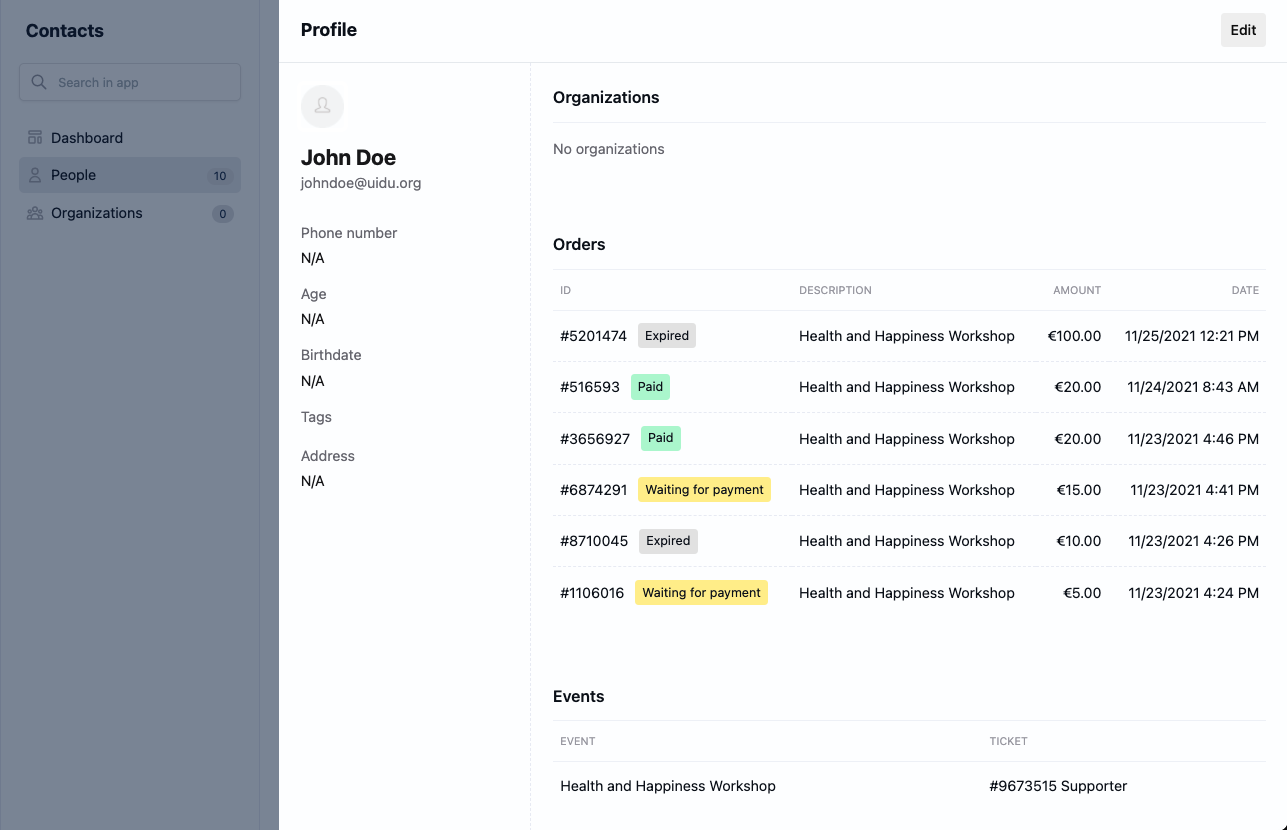 Events 💖 Contacts
Everything happens on Events populate your Contacts information, so that you're always in control of what happens between the organization and its stakeholders.
Get started
Events app is included in all plans
We currently charge 5% commissions on paid tickets.
Lower commissions are available for paid plans. Read more about our plans